Ian McCormack will speak in Melbourne in March 2018.
Ian McCormack will return to Melbourne, Australia in March 2018. Ian will be in Melbourne on Saturday 10th March 2018 thru to Sunday night 18th March 2018. DON'T MISS IT.


Ian McCormack will again speak of his miraculous, fantastic and true story of survival.
In short, while night diving for lobsters off Mauritius a small island off South Africa Ian McCormack was severely stung by 5 deadly box jellyfish. By the time he arrived at the local hospital after much frustration his situation was desperate. The medical doctors did what they could, BUT his life was ebbing away real fast.
Ian McCormack travels the world telling his story.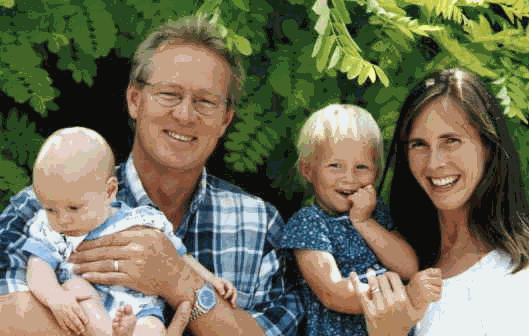 Ian McCormack, his wife Jane and eldest two children, Lisa and Michael below. Picture courtesy of Ian McCormack
Movie "The Perfect Wave"
A full length movie of Ian MacCormack's testimony has been produced in South Africa. The movie is now completed & is about to be released in New Zealand, Australia & South Africa. It is also to be released in the UK, Germany, & Sweden.  And it was released in June,2014 in the USA.
The cast includes Scott Eastwood (son of Clint) who play's Ian.  Cheryl Ladd who play's his mother, and also top surfer's around the world.  You can see all the information about the movie on the movie website www.theperfectwave.co.za  and follow all the news on the facebook link.
Website
http://www.theperfectwave.co.za




For more Details on Ian McCormack and his Speaking Schedule please go to his website

A Glimpse of Heaven and Hell by Ian McCormack

and Michael's (Ian and Jane's son gives his testimony) about Heaven below

Michael's testimony of Heaven by Michael McCormack



Key words
Near death experience (NDE) are out of body experiences (also known as OBEs). Former atheist Ian McCormack relates his experience when he was stung by 5 box jellyfish, one of the most venomous and deadly creatures on earth while night diving off the island of Mauritius. Ian explains how he consciously left his physical body and experienced the spiritual realms of hell (the domain of Satan) and then heaven (the domain of God). This was while his physical body was laying dead on a hospital bed and pronounced dead for over 15 minutes. This is a testimony not to be missed. Ian McCormack will only speak on one occasion while in Sydney in February 2014. Not to be missed.